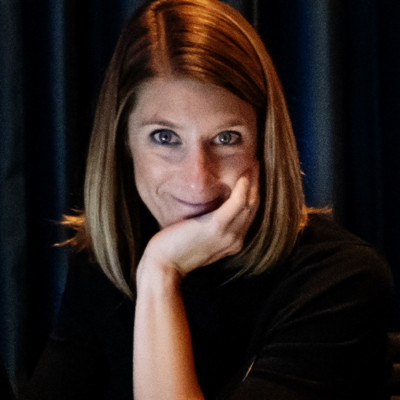 Abbie Caracostas Named Event Director for Endeavor Business Media's Energy Brands
NASHVILLE, TN//January 4, 2022 –Endeavor Business Media has promoted Abbie Caracostas to event director for its Energy business, and the group's industry events, Utility Analytics Week and Utility Analytics Summit, as well as T&D World Conference & Exhibition—the newest offering from T&D World magazine, which is the T&D industry's leading information source for more than 70 years.
An accomplished conference and event planner for IT and engineering audiences for nearly 20 years, Caracostas began planning energy events in 2014 as a Senior Conference Manager for Utility Analytics Institute (UAI) at Energy Central. She continued in this role after the UAI events were purchased by Informa in 2017 and later by Endeavor Business Media in 2020.
During her years working on UAI Week and UAI Summit, Caracostas worked closely with the sales staff, creating and fulfilling sponsor packages and coordinating with exhibitors. In addition, she helped source and select speakers for the events and has worked closely with many subject matter experts over the years.
"Abbie's hard work and commitment to these events has not gone unnoticed. This promotion to event director is one way we can recognize her for that work and for her huge contribution to the success of these events," said Lisa Gasaway, Endeavor's vice president of conferences and exhibitions.    
In her new role, Caracostas will lead the UAI event team, working directly with the Energy business sales and marketing staffs, conference managers, and energy editors. In addition, she will be instrumental in launching the new T&D World Conference and Exhibition, which will be held in Charlotte, North Carolina, on Oct. 5-7, 2022.
"I'm thrilled to have been named to this role during such an exciting time for both UAI and T&D World. I am fortunate to be surrounded by a very strong, dedicated team and we are well positioned to grow our energy events portfolio through innovation and agility. We'll continue to create a sense of community and design unique event experiences to address the vital and complex trends facing the energy industry now and into the future," Caracostas said. "I can't wait for our audience to see what we have in store for 2022 with UAI events and the launch of the T&D World Conference & Exhibition."
Caracostas will report to Mark Johnson, vice president of Endeavor Energy.
"I've worked with Abbie for several years and I thrilled about her promotion. Her creativity, network of industry experts, work ethic and knowledge make her the perfect person to lead our events," Johnson said. "I can't wait to see what great things the team accomplishes on our new event launch with Abbie at the helm."
To learn more about Endeavor Business Media and its Energy business, please visit endeavorbusinessmedia.com
ABOUT ENDEAVOR BUSINESS MEDIA
Headquartered in Nashville, TN, Endeavor Business Media, LLC was formed in late 2017 to acquire and operate trade publications, websites, events, and marketing solutions. The company targets U.S. B2B audiences in the aviation, dental, facilities maintenance, fire & public safety, design engineering, buildings and construction, energy, manufacturing, industrial, technology, medical, securities, laser, lighting, oil & gas, public services, security, construction, vehicle repair, vending, and water & wastewater markets.
For more information, visit www.endeavorbusinessmedia.com