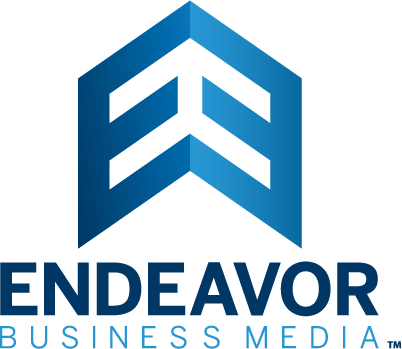 Endeavor Business Media Acquires AGORA Communications to expand its presence in the summits events sector.
NASHVILLE, TN//February 26, 2020 – Endeavor Business Media announces the acquisition of the Smart Utility Summit and the Smart Water Summit from AGORA Communications, Marketing and Expos, LLC; Expanding its Position both in the Utility Sector and in the Summits Event Space. 
With a committed focus on delivering exceptional content and business opportunities, these summits will join Endeavor's complementary portfolio of similar events to create new opportunities for buyers and sellers in the Utility space to come together and interact in a focused and meaningful way. 
"Endeavor is very excited about bringing the Agora summits on board to expand what we are already offering in the summit space, particularly as they focus on the Water and Electric Utility sectors, areas we currently operate within in other areas of our business.  They represent a quality, hands-on experience where high level Utility executives interact with Industry leading vendors, analysts and federal agencies. We look forward to investing in these summits to take them to the next level for long-term sustainable success" said Chris Ferrell, CEO of Endeavor Business Media.
"We are confident that the acquisition of Smart Utility Summit and Smart Water Summit from AGORA Communications Marketing and Expos, LLC by Endeavor Business Media will allow these leading utility industry summits to grow and prosper.  We look forward to working with Chris and his team to scale up this very effective summits business model and leverage the magazines, content experts, contacts and expertise within the portfolio to have a year-round conversation with our Utilities and Vendor partners." said Charles B. Bagwell II, Principal & General Manager, AGORA. 
Endeavor Business Media produces 66 publications, 59 events and 77 websites with nearly 600 employees based in 19 offices around the U.S.  The acquisition of these brands advances the company's initiative of actively growing and investing in high quality B2B media brands that deliver excellent content and uniquely valuable experiences for its audiences and partners. 
ABOUT ENDEAVOR BUSINESS MEDIA
Headquartered in Nashville, TN, Endeavor Business Media, LLC was formed in late 2017 to acquire and operate trade publications, websites events, and marketing solutions. The company targets U.S. B2B audiences in the accounting, aviation, dental, facilities maintenance, fire & public safety, design engineering, buildings and construction, energy, manufacturing, industrial, technology, medical, securities, laser, lighting, oil & gas, public services, security, construction, vehicle repair, vending, and water & wastewater markets.  For more information, visit www.endeavorbusinessmedia.com 
MEDIA CONTACT: June Griffin, CMO/CRO, Endeavor Business Media:  juneg@endeavorb2b.com