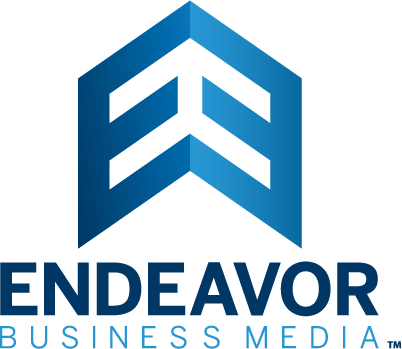 Endeavor Business Media Announces Hiring Five New Key Leaders
NASHVILLE, TN//June 3, 2020 – Endeavor Business Media announces several key new hires to strengthen its position in the markets it serves.
Glenn Scheithauer joins as VP Technology. Reporting to CTO Eric Kammerzelt, Scheithauer will be responsible for all aspects of technology, cybersecurity, development and IT areas of the business, and also work closely with newly promoted CRO/CMO June Griffin and operating teams to optimize the Endeavor MarTech stack, CMS and CRM; and drive the development of new recurring revenue streams and the UX experience of our customers and audiences. Glenn joins us from EnsembleIq, and brings experience in all-things technology, from Software Engineering to Information Technology, including SEO/Analytics and Data Science; and is also well versed in all aspects of information technology, including systems infrastructure and support.
Teresa Gebler comes on board as Director, Digital Ad Ops. Gebler's hire will enable Endeavor to take the digital ad ops side of the business to another level in terms of delivering on sophisticated lead gen campaigns and account-based marketing products. Gebler joins us from Informa; and is a knowledgeable and process-oriented digital media director with 10 years of experience managing various sales operations, ad operations and customer success teams. She has expertise in digital product performance, online advertising/reporting, web analytics and media advertising/sales operation processes. 
Mitch Brian starts as Director, Strategic Accounts. Brian comes with deep and recent experience at Babcox Media in dealing with large enterprise-scale strategic clients, which will stand him in good stead in this key position. Endeavor's Strategic Accounts Division is one of its fastest areas of growth; growing 30% per year over the past 3 years. 
Paul Andrews joins as VP, Group Publishing Director on the Technology Group of brands. Andrews is a seasoned B2B Media Professional, having worked in senior roles at several large media companies including PennWell, Cygnus, Praetorian and, most recently, Bobit. With the Technology Brands of strategic importance in terms of the company's future growth, Andrews' proven track record of generating revenue and building and transforming teams, and his background including experience in marketing strategy, brand/event management, content marketing, digital marketing/advertising, and social media strategy/tactics make him a great fit to take this division forward. 
Sandy Norris starts as Sales Director on the Firehouse Expo Event. Norris brings an impressive skill set to Firehouse Expo, with 33 years of experience in media and event sales. Having spent most of her career with PennWell and most recently Clarion Events, we are confident that her extensive experience and proven track record of building exhibit sales and sponsorships will generate new and highly-valuable opportunities for our existing and prospective customers on this important Event in our Portfolio. Due to COVID-19 concerns, Firehouse Expo was recently postponed from July 20-25 to October 30-November 1 at the Music City Center in Nashville, TN.
 "I am really thrilled to be able to add this group of strong, talented people with great backgrounds to our business" Said Chris Ferrell, CEO of Endeavor Business Media. "We firmly believe that now is the time to double down on attracting and retaining best-in-class expertise in our business units and in our support functions, to enable us to give the very best experience for our customers and for our audiences. We are very confident about the future and have a strong roadmap for long term success. These additions and others in key roles across our business underline just how serious we are about being a major player in all of the markets we serve, and about being a cutting-edge leader in the B2B Media space".
ABOUT ENDEAVOR BUSINESS MEDIA
Headquartered in Nashville, TN, Endeavor Business Media, LLC was formed in late 2017 to acquire and operate trade publications, websites events, and marketing solutions. The company targets U.S. B2B audiences in the accounting, aviation, dental, facilities maintenance, fire & public safety, design engineering, buildings and construction, energy, manufacturing, industrial, technology, medical, securities, laser, lighting, oil & gas, public services, security, construction, vehicle repair, vending, and water & wastewater markets. For more information, visit www.endeavorbusinessmedia.com 
MEDIA CONTACT: June Griffin, CRO/CMO, Endeavor Business Media: juneg@endeavorb2b.com