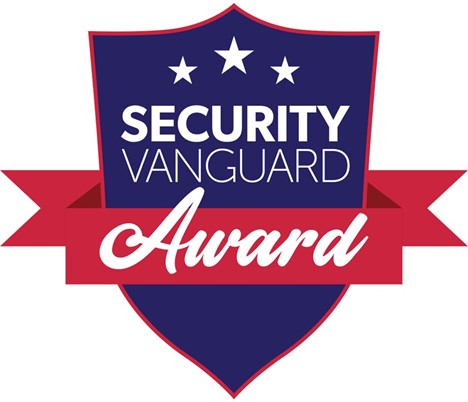 Endeavor Business Media's Security Group Selects 2021 Security Vanguard Award Winners
NASHVILLE, TN//November 12th, 2021 –
The Endeavor Business Media Security Group, which includes SecurityInfoWatch.com, Security Business and Security Technology Executive (STE) magazines, in coordination with the Security Industry Association (SIA), have announced the annual Security Vanguard Awards, which honor the industry's most innovative and collaborative security projects.
With more than 30 submissions, this year's selections include the top project award, as well as three honorable mention projects. All four of the award-winning projects are featured now on SecurityInfoWatch.com, and they will appear in both magazines as well – in the November 2021 issue of Security Business, as well as the November/December issue of STE.
Here's a closer look at the projects honored in this year's Vanguard Award program:
Vanguard Top Project: Manhattan's Newest Crown Jewel
A new mixed-use development on the Far West Side of Manhattan is a testament to redevelopment. It includes five buildings, a 1.5-acre public park, a high-end retail mall, train station extension and more. Called "Manhattan West," the construction and development project was spearheaded by Brookfield Properties and began nearly a decade ago.
The security development team that worked with Brookfield Properties on this dynamic project includes security integrator Unlimited Technology Inc., which submitted the project for Vanguard consideration, as well as consulting firm Ross & Baruzzini and architect Skidmore, Owings & Merrill (SOM).
Learn about the entire project and the security technologies and strategies used in the online edition of the article, available now at www.securityinfowatch.com/21243137.
Vanguard Honorable Mention Projects
Froedtert Hospital in Milwaukee: As a part of the Vanguard Awards, we annually honor the top consultant-submitted project as the Elliot A. Boxerbaum Security Project of the Year in conjunction with the Oct. 25 CONSULT Technical Security Symposium.
Submitted by Business Protection Specialists Inc., the Froedtert Hospital project in Milwaukee reimagined optical turnstiles for access control and visitor management. Read more about it in the online version of the article, available now at www.securityinfowatch.com/21242747.
Louisville Muhammad Ali International Airport: What began as a relatively straightforward security systems upgrade quickly evolved into an ambitious total build-out of an advanced operations center that serves as is the epicenter of the Louisville Muhammad Ali Intl. Airport's operations for communications, security and training. Read more about this project submitted by Sentinel Consulting in the online version of the article, available now at www.securityinfowatch.com/21242769.
University of New Mexico: The University of New Mexico is successfully leveraging unmanned aerial vehicles (UAVs), more commonly referred to as drones, for protection of one of its properties in Albuquerque. This project was submitted by technology provider Counter Drone. Read more about it in the online version of the article, available now at www.securityinfowatch.com/21243349.
For more information, contact:
Steve Lasky, Editorial Director for Endeavor Business Media Security Group
slasky@endeavorb2b.com
847-454-2719
ABOUT THE SECURITY VANGUARD AWARDS
This coveted accolade recognizes the most impressive integrated technology and solutions project of the previous year highlighting the lead technology vendors, systems integrator, consultant and the end-user client.
ABOUT ENDEAVOR BUSINESS MEDIA
Headquartered in Nashville, TN, Endeavor Business Media, LLC was formed in late 2017 to acquire and operate trade publications, websites, events, and marketing solutions. The company targets U.S. B2B audiences in the accounting, aviation, dental, facilities maintenance, fire & public safety, design engineering, buildings and construction, energy, manufacturing, industrial, technology, medical, securities, laser, lighting, oil & gas, public services, security, construction, vehicle repair, vending, and water & wastewater markets.
For more information, visit www.endeavorbusinessmedia.com