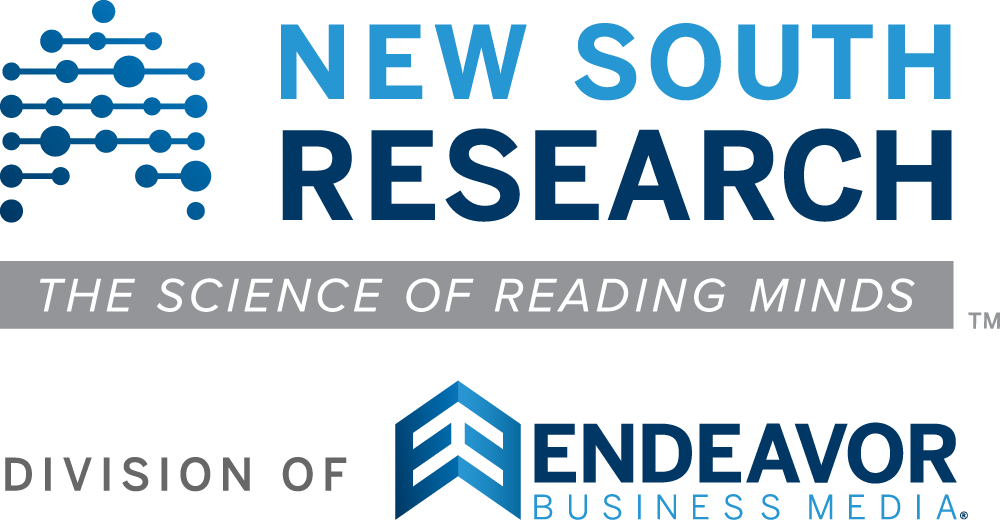 Endeavor Business Media Announces Acquisition of New South Research
NASHVILLE, TN//April 19, 2022 – Endeavor Business Media announces the acquisition of New South Research, a research firm providing consumer and B2B market research in a wide array of industries and using multiple methodologies. Through the use of focus groups, telephone surveys, mystery shops, in-person surveys and online surveys, New South Research has completed more than 10,000 research projects. New South Research will join Endeavor's Division of Business Intelligence, a newly created group that specializes in providing innovative research services to companies in search of critical insights and information to guide their business decisions.
"We are pleased to carry on New South Research's 50+ years of providing important market research to companies seeking key customer insights," said Chris Ferrell, CEO of Endeavor Business Media. "New South Research is a perfect complement to our new Endeavor Business Intelligence division and will enable us to more extensively serve our customers with effective research solutions."
Adding the resources of New South Research will give Endeavor Business Intelligence capacity to offer new services including a call center to conduct telephone surveys and interviews as well as robust local and national focus group capacity. 
"We are excited about joining the Endeavor team and expanding the resources and depth of services offered to our clients, as well as Endeavor's," said Jim Jager, President of New South Research.
Endeavor Business Media
Headquartered in Nashville, Tennessee, Endeavor Business Media, LLC was formed in late 2017 to acquire and operate trade publications, websites, events and marketing solutions. Today the company is one of the largest B2B Media companies in the US with more than 550 employees, 6,000 customers and a monthly audience of nearly 9 million readers.  The company targets U.S. B2B audiences in the aviation, dental, facilities maintenance, fire & public safety, design engineering, buildings and construction, energy, manufacturing, industrial, technology, medical, securities, laser, lighting, oil & gas, public services, security, construction, vehicle repair, vending, and water & wastewater markets. The company has offices in Nashville, TN; Tulsa, OK; Nashua, NH; Birmingham, AL; Sarasota, FL; Skokie, IL; Fort Atkinson, WI; Houston, TX; Cleveland, OH; Fort Collins, CO, and Overland Park, KS. To learn more, visit www.endeavorbusinessmedia.com
Endeavor Business Intelligence
Take a Data-Driven Approach to Guide Your Marketing Strategy
Leverage our global research experts to make decisions that lead to success. With a database of over 9 million users, 100+ original research studies each year, and a wealth of detailed behavioral data- we understand your audience. Our team stays up-to-date with upcoming trends, tests concepts, and utilizes analytics to ensure success for your marketing strategy. To learn more about our research services, visit https://intelligence.endeavorb2b.com/