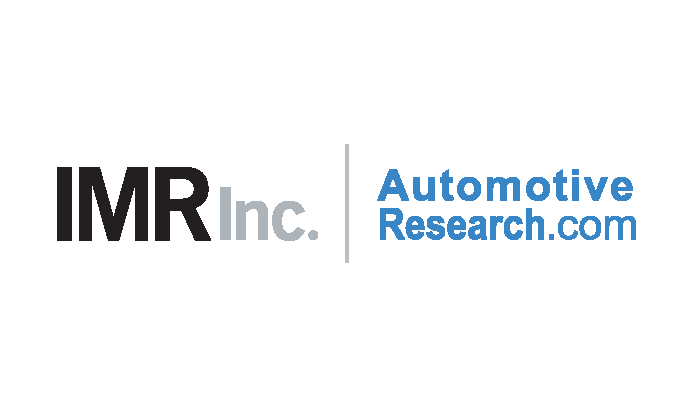 Endeavor Business Media Announces the Acquisition of IMR Inc.
NASHVILLE, TN//May 10, 2023 – Endeavor Business Media announces the acquisition of IMR Inc., a full-service automotive market research firm and leading provider of comprehensive insights and analysis. Through time-tested methodologies and approach to research, IMR Inc. provides the insights necessary for expert-level understanding of the market forces that shape customer decisions.
 "We are pleased to welcome IMR to Endeavor Business Media and are confident that their market research capabilities will highly complement our Business Intelligence division, as well as our Commercial Vehicle and Vehicle Repair markets," said Chris Ferrell, CEO of Endeavor Business Media. "IMR will be invaluable in expanding our ability to provide expert analysis, analytics and insights to our customers so that they can make more successful, informed business decisions."
 Published in various industry association status reports and factbooks as well as in many trade magazines, IMR is known throughout the industry for curating thoughtful, compelling and actionable insights that companies  use to make informed decisions about markets, brands, and products. IMR's decades-long automotive tracking studies focus on industry trends, DIY/DIFM consumer parts and service purchasing behavior, consumer and technician personas, repair shop brand and supplier purchase behavior, channel share trends as well as many other important industry benchmarks. IMR's custom research capabilities complement the existing syndicated research products by providing path-to-purchase insights, segmentation, brand health tracking, brand attitude & usage, voice of customer, competitive positioning and merchandising evaluation.
 "For more than 45 years, our team has used our industry-leading data, insights and research methodologies to help customers gain a deep understanding of industry trends important to their brands, products and business to promote data driven decisions and, ultimately, future growth," said Bill Thompson, CEO of IMR. "In joining the Endeavor Business Media family, our customers can expect even more robust offerings and innovative platforms to help them create ways to drive their businesses forward."
M&A Advisory Services for IMR were exclusively provided by Jeff Gruenhut, Senior Vice president Grimes, McGovern & Associates.
For more information, visit www.endeavorbusinessmedia.com or www.automotiveresearch.com.
Endeavor Business Media
Headquartered in Nashville, Tennessee, Endeavor Business Media was formed in 2017 to acquire and operate business media brands, events and marketing solutions. Today the company is one of the largest B2B Media companies in the US with more than 700 employees, 9,000 customers and a database of over 10 million business professionals.  The company serves business professionals and marketers in key business sectors such as aviation, buildings, construction, dental, electronics, energy, healthcare, manufacturing, networking systems, public safety, transportation, and water. The company has offices in Nashville, TN; Tulsa, OK; Nashua, NH; Birmingham, AL; Sarasota, FL; Skokie, IL; Fort Atkinson, WI; Houston, TX; Independence, OH; Fort Collins, CO, and Overland Park, KS. To learn more, visit www.endeavorbusinessmedia.com.