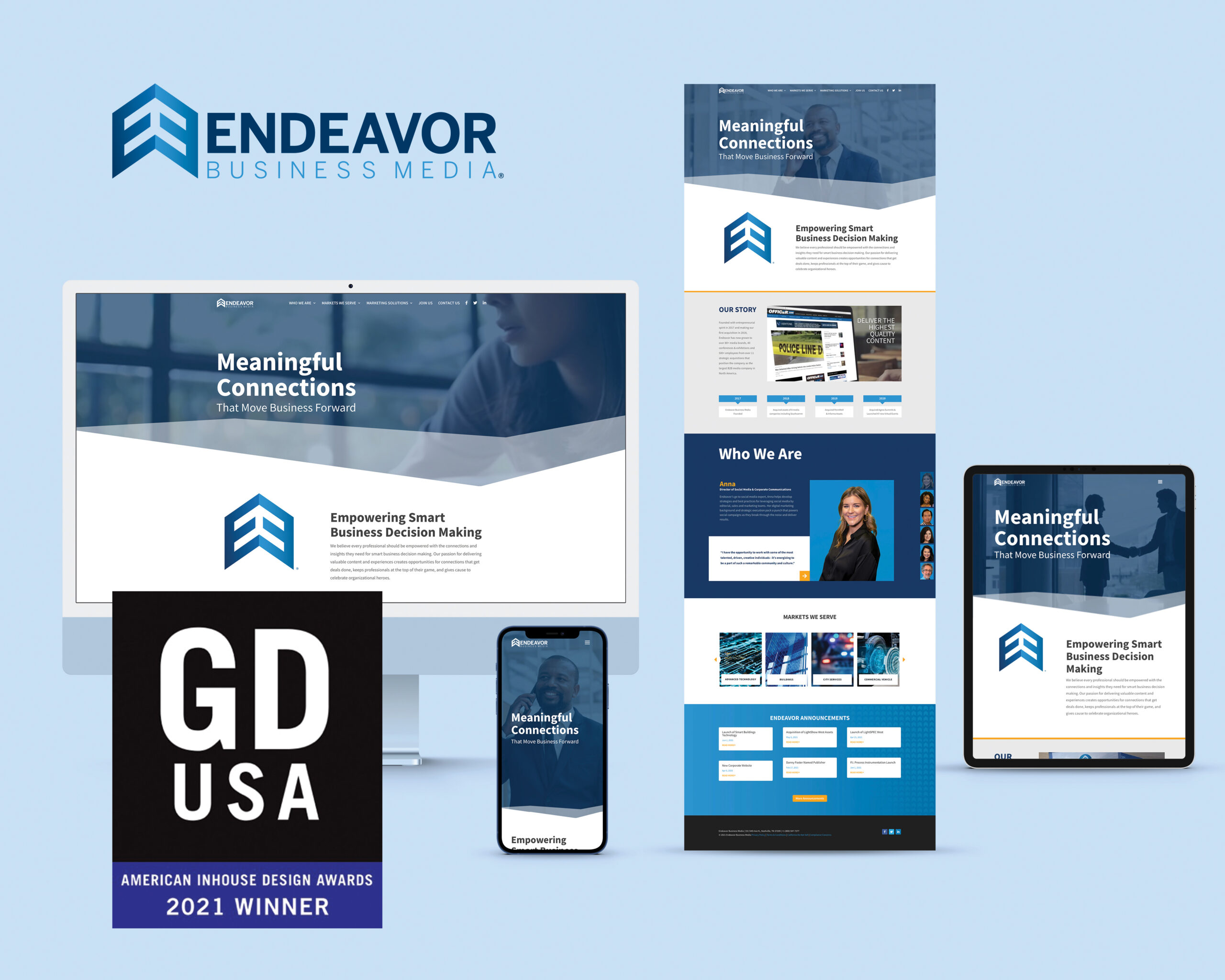 Endeavor Business Media Selected as a Winner of 2021 American InHouse Design Awards
NASHVILLE, TN//July 21, 2021 – Graphic Design USA celebrated their 58th anniversary of their Inhouse Design Awards and just announced their 2021 winners. The "inhouse" awards is an original and premier showcase for outstanding work by inhouse designers, recognizing their talent, the special challenges they face, and most important, the value they bring to their business and institutions. Out of 6,000 entries, Endeavor Business Media was recognized as a winner and in the top 10% for our corporate website design. 
Our award winning creative team is part of Endeavor Business Media's Marketing Solution division that collaborates with small to fortune 500 companies to drive thought leadership and conversion for marketers through intelligence gathering, content development, interactive storytelling, targeted campaigns and lead generation.  For more information on marketing solutions, click here. 
ABOUT ENDEAVOR BUSINESS MEDIA
Headquartered in Nashville, TN, Endeavor Business Media, LLC was formed in late 2017 to acquire and operate trade publications, websites, events, and marketing solutions. The company targets U.S. B2B audiences in the accounting, aviation, dental, facilities maintenance, fire & public safety, design engineering, buildings and construction, energy, manufacturing, industrial, technology, medical, securities, laser, lighting, oil & gas, public services, security, construction, vehicle repair, vending, and water & wastewater markets.
For more information, visit www.endeavorbusinessmedia.com