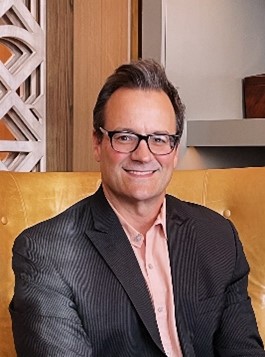 Endeavor Business Media Announces Appointment of EVP Endeavor Business Intelligence
NASHVILLE, TN//May 12, 2023 – Endeavor Business Media announces the appointment of Paul Mattioli to the role of Executive Vice President, Endeavor Business Intelligence, effective immediately.
Mattioli joins Endeavor from HIMSS (Healthcare Information and Management Systems Society), where he served as Vice President, Revenue Operations. Paul is an accomplished B-to-B sales & marketing leader, with 30 years of experience working in multiple industries to leverage the powerful combination of market intelligence, content and marketing solutions to curate plans and drive results for clients.
 "With our recent exponential growth in research, insights and business intelligence across all of our markets, we decided to create this new position to optimize and drive these revenue streams across Endeavor" said June Griffin, President of Endeavor Business Media. "We are confident that Paul's expertise, background, and unique skill set will strongly position Endeavor to continue our growth in these areas."
"I'm thrilled to be joining the team at Endeavor Business Media. As a member of the B-to-B media community, I've seen firsthand the impact EBM is having on our ever-changing industry. Serving audiences and marketers across so many verticals, the collective knowledge Endeavor brings to clients is truly unmatched, and I'm looking forward to playing a role in the next chapter of this game changing story" said Mattioli.
 Endeavor Business Media
Headquartered in Nashville, Tennessee, Endeavor Business Media was formed in 2017 to acquire and operate business media brands, events and marketing solutions. Today the company is one of the largest B2B Media companies in the US with more than 720 employees, 6,000 customers and a database of over 12.5 million business professionals.  The company serves business professionals and marketers in key business sectors such as aviation, buildings, construction, dental, electronics, energy, healthcare, manufacturing, networking systems, public safety, transportation, and water. The company has offices in Nashville, TN; Tulsa, OK; Nashua, NH; Birmingham, AL; Sarasota, FL; Schaumburg, IL., Skokie, IL; Fort Atkinson, WI; Houston, TX; Independence, OH; Fort Collins, CO, and Overland Park, KS. To learn more, visit www.endeavorbusinessmedia.com.