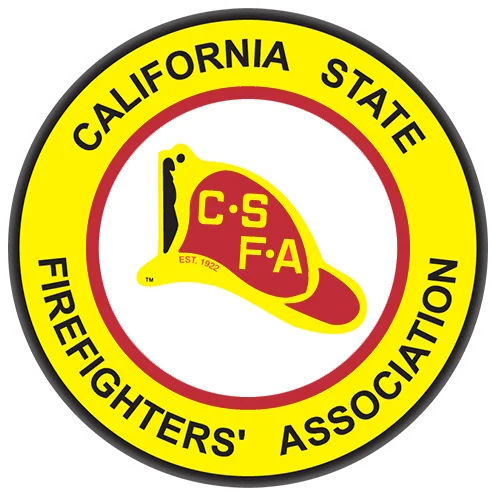 Firehouse and CSFA Announce Collaboration for 2024 CTEX Training Event
NASHVILLE, TN//September 18 2023 –Endeavor Business Media's Firehouse magazine and the California State Firefighters' Association (CSFA) announce a dynamic new collaboration on CSFA Training & Education Expo (CTEX), an educational and networking event for all member and non-member individuals associated with fire safety, suppression, prevention, EMS and public safety. The second annual CTEX event will take place February 25-March 3, 2024, at the Riverside Convention Center in Riverside, California. 
 "We are very excited about this key collaboration of Firehouse magazine with the CSFA's strong mission of supporting its members across all levels of the fire service," said Bill MacRae, Group Publisher of Firehouse magazine and Vice President of Endeavor's City Services Group. "Firehouse has built its reputation on a long-standing commitment to excellence in content creation and editorial integrity. Together with the CSFA, we look forward to building a world-class training and networking event serving all members of the West Coast and national fire service."
 CTEX 2024 will feature a variety of educational conference sessions covering topics such as fireground operations, dispatch, prevention, wildland fire, behavioral health and more. CTEX will also offer Hands-on Training classes, an expo floor showcasing a multitude of products and services, and CA-state certification opportunities. Attendees include county, city and volunteer fire departments; nonprofit organizations, wildland, dispatchers, EMS/behavioral health professionals. CTEX is open to attend for both CSFA members and non-members.
 The CSFA represents over 13,000 members and is the oldest and largest statewide nonprofit fire service trade association. Still going strong in its 101st year, the CSFA is dedicated to ensuring its members have a strong and united voice in the evolution of the fire service through unity in leadership, education, training, and quality member services.
 "The CSFA is thrilled to announce the launch of an all-new CTEX event in partnership with Firehouse magazine. Bringing back a much-needed event to the state of California, CTEX is designed to train, educate and connect members of the fire service – regardless of CSFA membership – through an exceptional conference program and expo. Combined with the resources and experience of the Firehouse team, CTEX will be a next-level event promising outstanding opportunities for all members of the fire service to enhance their skills, build their networks, and learn from the best," said Eddie Sell, CSFA President, and City of Hemet, Fire Chief.
 For more information and to register your interest in attending or exhibiting at CTEX 2024, click here.
 ABOUT THE CALIFORNIA STATE FIREFIGHTERS' ASSOCIATION
 California State Firefighters' Association (CSFA) is California's oldest and largest fire service trade association representing thousands of fire service professionals from all elements and ranks of the fire service. CSFA is committed to building a strong community for all firefighters by delivering training and information impacting the fire service and emergency response throughout California. CSFA has worked tirelessly at the state and national level since 1922 to strengthen the fire service and to improve public safety.  For more information, visit https://www.csfa.net/.
 ABOUT FIREHOUSE MAGAZINE
 Firehouse magazine's mission is to provide fire/rescue professionals with information, news, training, and a valuable community to help them do their jobs safely and more efficiently. Since 1976, Firehouse magazine has served the fire service with a focus on strong content and vital news coverage to promote new safety initiatives and policies. For more information, visit https://www.firehouse.com/.
Endeavor Business Media
Headquartered in Nashville, Tennessee, Endeavor Business Media was formed in 2017 to acquire and operate business media brands, events and marketing solutions. Today the company is one of the largest B2B Media companies in the US with more than 700 employees, 9,000 customers and a database of over 12 million business professionals.  The company serves business professionals and marketers in key business sectors such as aviation, buildings, construction, dental, electronics, energy, healthcare, manufacturing, networking systems, public safety, transportation, and water. The company has offices in Nashville, TN; Tulsa, OK; Nashua, NH; Birmingham, AL; Sarasota, FL; Skokie, IL; Fort Atkinson, WI; Houston, TX; Independence, OH; Fort Collins, CO, and Overland Park, KS. To learn more, visit www.endeavorbusinessmedia.com.