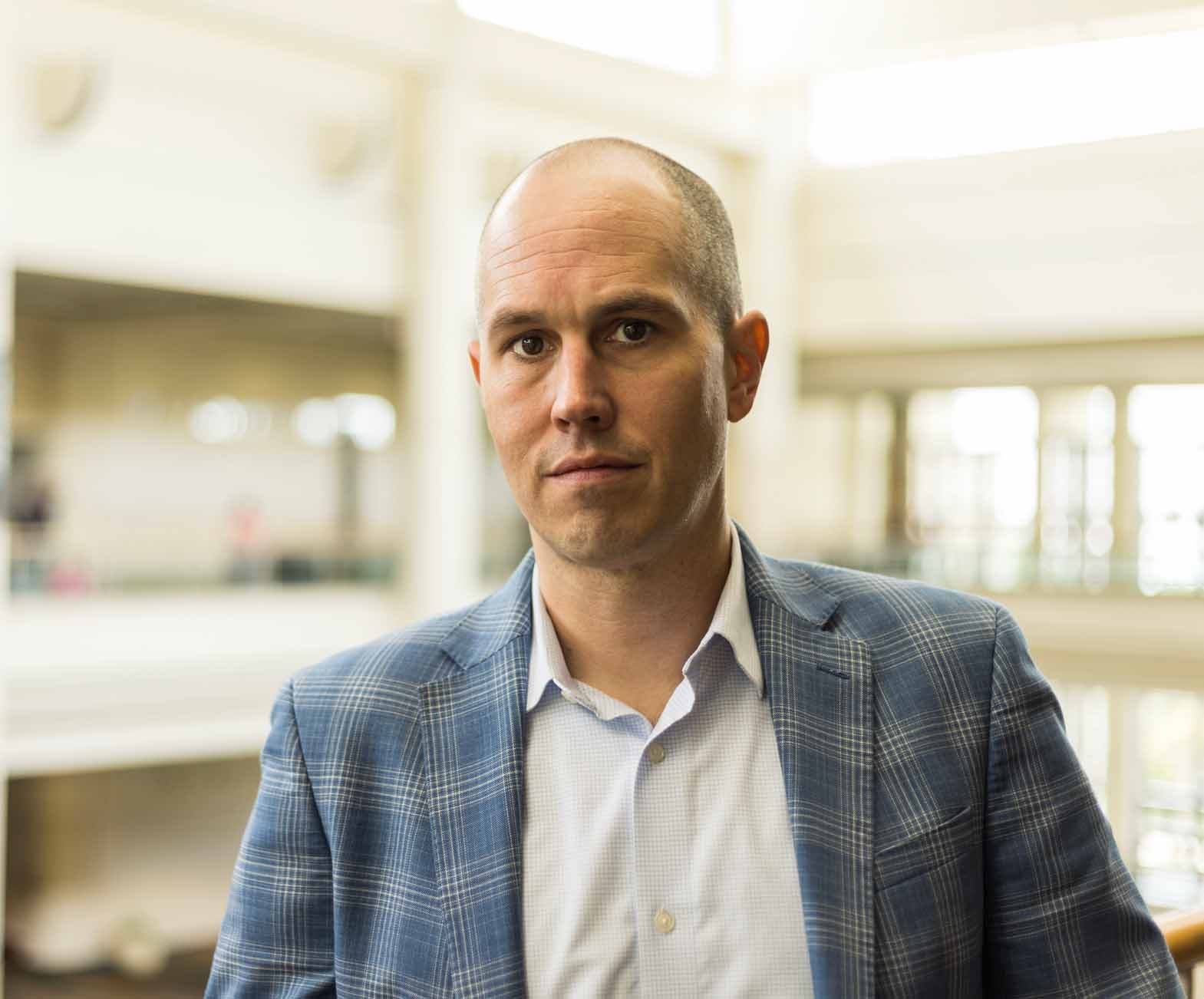 Endeavor Business Media Announces Josh Fisher as Editor-in-Chief of FleetOwner
NASHVILLE, TN//June 1, 2023 –
Endeavor Business Media has promoted Josh Fisher to editor-in-chief of FleetOwner, the nation's leading business management publication for the trucking industry. Fisher brings more than two decades of journalism into this new role. He has been with FleetOwner for six years, holding various editorial roles, including digital editor, technology editor, and senior editor.
In 2021, Fisher was named executive editor, a role that included working on FleetOwner's expanded digital coverage of the freight transportation industry.
"Josh has been a driving force in the market since joining FleetOwner, and he's shouldered a significant amount of content development over the years," said Michael Uliss, VP Market Leader for EBM's Commercial Vehicle Group.  "As technological advancements in the commercial vehicle market continue to be critical content for FleetOwner's audience, Josh has taken a leadership role in staying ahead of the curve for our subscribers. I'm thrilled we have such a well deserving team member to take the helm at FleetOwner."
Along with various video endeavors, Fisher oversees the annual FleetOwner 500 Private Fleets of the Year awards and the two FleetOwner 500 lists that each year rank the largest for-hire and private fleets in the U.S.  Before joining FleetOwner in 2017, Fisher spent 16 years as a reporter, editor, and director for a chain of newspapers in the New York Metro area.
For editorial inquiries or content pitches, contact Fisher via email at jfisher@endeavorb2b.com. To learn more about FleetOwner , please visit www.fleetowner.com
Endeavor Business Media
Headquartered in Nashville, Tennessee, Endeavor Business Media was formed in 2017 to acquire and operate business media brands, events and marketing solutions. Today the company is one of the largest B2B Media companies in the US with more than 700 employees, 9,000 customers and a database of over 12 million business professionals.  The company serves business professionals and marketers in key business sectors such as aviation, buildings, construction, dental, electronics, energy, healthcare, manufacturing, networking systems, public safety, transportation, and water. The company has offices in Nashville, TN; Tulsa, OK; Nashua, NH; Birmingham, AL; Sarasota, FL; Skokie, IL; Fort Atkinson, WI; Houston, TX; Independence, OH; Fort Collins, CO, and Overland Park, KS. To learn more, visit www.endeavorbusinessmedia.com.