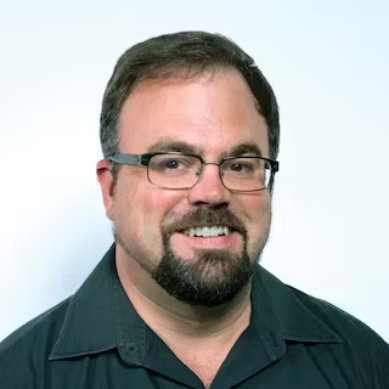 Endeavor Business Media Announces Matt Vincent as Editor-in-Chief of Data Center Frontier
NASHVILLE, TN//July 13, 2023 – The Digital Infrastructure Group at Endeavor Business Media is pleased to announce Matt Vincent as the new Editor-In-Chief of Data Center Frontier.
Most recently, Vincent has produced and managed editorial content for several publications at Data Center Frontier's parent Endeavor Business Media, including Cabling Installation & Maintenance, Broadband Technology Report, and Smart Buildings Technology.
With nearly two decades of experience as a tech journalist, Vincent has covered topics across the information and communications technology (ICT) landscape, including data centers, ICT structured cabling, telecom and datacom networking, IP physical security, and the wireless and Pro AV vertical market segments.
Vincent's deep knowledge and expertise will provide valuable insights, keeping readers informed of the latest trends and developments in the growing data center market.
For editorial inquiries or content pitches, contact Matt Vincent via email at mvincent@endeavorb2b.com  To learn more about Data Center Frontier, please visit www.datacenterfrontier.com 
Endeavor Business Media
Headquartered in Nashville, Tennessee, Endeavor Business Media was formed in 2017 to acquire and operate business media brands, events and marketing solutions. Today the company is one of the largest B2B Media companies in the US with more than 700 employees, 9,000 customers and a database of over 12 million business professionals.  The company serves business professionals and marketers in key business sectors such as aviation, buildings, construction, dental, electronics, energy, healthcare, manufacturing, networking systems, public safety, transportation, and water. The company has offices in Nashville, TN; Tulsa, OK; Nashua, NH; Birmingham, AL; Sarasota, FL; Skokie, IL; Fort Atkinson, WI; Houston, TX; Independence, OH; Fort Collins, CO, and Overland Park, KS. To learn more, visit www.endeavorbusinessmedia.com.