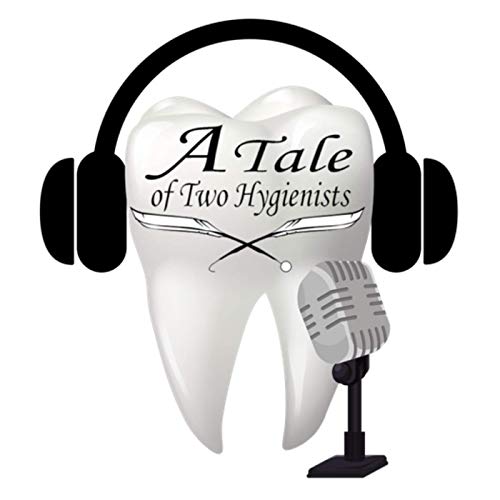 Endeavor Business Media Announces the Acquisition of "A Tale of Two Hygienists" Podcast Series
NASHVILLE, TN//October 6, 2022 – Endeavor Business Media's Dental Group announces the acquisition of A Tale of Two Hygienists, a popular series of podcasts serving the dental hygiene community. Through these podcasts, dental professionals gain new insights and offerings from the dental community through an entertaining and easily consumed format.
"We are excited to partner with Andrew Johnston, CEO of A Tale of Two Hygienists, in providing this important media resource for connecting dental professionals. We have worked with Andrew for many years through his efforts as a RDH Community Connection member and an advisor to our RDH Magazine editorial team. We are confident that this partnership will provide skill-enhancing information to our audience in addition to offering new advertising opportunities for our customers," said Craig Dickson, Group Publisher of Endeavor's Dental Group.
A Tale of Two Hygienists was introduced in 2015 to connect everyday clinicians to world-class experts in dentistry. Delivered right to listeners' ears each week, Johnston hosts a guest to speak on current information with real life applications on Wednesdays and powerful 10-minute messages on Mondays and Fridays to serve the dental professional on the go. The podcasts bring together the "who's who" of dental hygiene all in one place.
"A Tale of Two Hygienists being acquired by Endeavor Business Media is truly a dream come true and a natural fit. Both companies have a strong track record of providing tools and knowledge to the everyday dental hygienist and both have a stellar reputation in the industry. Combining our passion and expertise will allow us to develop and grow new ways to reach and better serve the dental professional," said Andrew Johnston, CEO of A Tale of Two Hygienists. 
A Tale of Two Hygienists was represented in this acquisition by dental specific M&A advisory firm Connect the Dents, LLC, based in NYC (https://www.connectthedents.com/). For more information, please visit http://www.ataleoftwohygienists.com.
Endeavor Business Media
Headquartered in Nashville, Tennessee, Endeavor Business Media was formed in 2017 to acquire and operate business media brands, events and marketing solutions. Today the company is one of the largest B2B Media companies in the US with more than 700 employees, 9,000 customers and a database of over 10 million business professionals.  The company serves business professionals and marketers in key business sectors such as aviation, buildings, construction, dental, electronics, energy, healthcare, manufacturing, networking systems, public safety, transportation, and water. The company has offices in Nashville, TN; Tulsa, OK; Nashua, NH; Birmingham, AL; Sarasota, FL; Skokie, IL; Fort Atkinson, WI; Houston, TX; Independence, OH; Fort Collins, CO, and Overland Park, KS. To learn more, visit www.endeavorbusinessmedia.com.