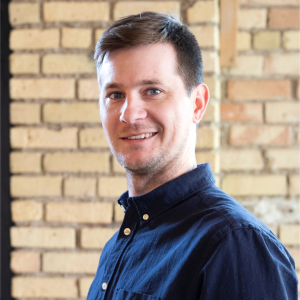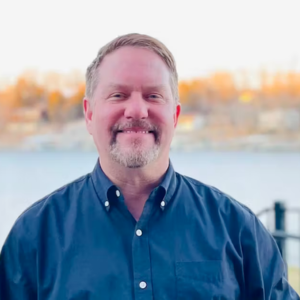 Endeavor Business Media Announces Matthew Hudson as Editorial Director of the Vehicle Repair Group and Jay Sicht as Editor-in-Chief of FenderBender, ABRN, Motor Age, and Aftermarket Business World
NASHVILLE, TN//October 19th, 2023
Endeavor Business Media is pleased to announce Matthew Hudson as the new Editorial Director for the Vehicle Repair Group and Jay Sicht as Editor-in-Chief of FenderBender, ABRN, Motor Age, and Aftermarket Business world, the nation's leading business management and technical publications group for the automotive industry.
 "We are thrilled to welcome Jay as our new Editor-in-Chief and Matt as the Editorial Director for the Endeavor Vehicle Repair Group," said Chris Messer, Vice President/Group Publisher of Endeavor Business Media's Vehicle Repair Group. "Their unparalleled knowledge and expertise in the automotive industry will bring fresh perspectives and exceptional leadership, fueling our journey toward excellence."
 Hudson previously worked as an editorial leader for automotive aftermarket publications like FenderBender, Ratchet+Wrench, and National Oil and Lube News before expanding his scope in Endeavor's Vehicle Repair Group. Matt started in media as a newspaper reporter in Montana and Minnesota. He's excited to connect automotive professionals through Endeavor's publications and provide a platform for excellence in the industry.
Sicht has worked in the automotive aftermarket for more than 26 years, including in a number of sales and technical roles in paint/parts distribution and service/repair. He has a bachelor's degree in journalism from the University of Central Missouri with a minor in aviation. As a writer and editor for business-to-business automotive aftermarket publications, he has covered all segments of the automotive aftermarket for more than 19 of those years, including the past two years as managing editor of ABRN, Motor Age, and Aftermarket Business World.
 For editorial inquiries or content pitches, contact Jay Sicht and Matt Hudson via email at jsicht@endeavorb2b.com and mhudson@endeavorb2b.com
 To learn more about our publications, please visit www.endeavorbusinessmedia.com/mkts-we-serve/vehicle-repair/
Endeavor Business Media
Headquartered in Nashville, Tennessee, Endeavor Business Media was formed in 2017 to acquire and operate business media brands, events and marketing solutions. Today the company is one of the largest B2B Media companies in the US with more than 700 employees, 9,000 customers and a database of over 12 million business professionals.  The company serves business professionals and marketers in key business sectors such as aviation, buildings, construction, dental, electronics, energy, healthcare, manufacturing, networking systems, public safety, transportation, and water. The company has offices in Nashville, TN; Tulsa, OK; Nashua, NH; Birmingham, AL; Sarasota, FL; Skokie, IL; Fort Atkinson, WI; Houston, TX; Independence, OH; Fort Collins, CO, and Overland Park, KS. To learn more, visit www.endeavorbusinessmedia.com.